Whether you are curious or seriously seeking a church home,
YOU ARE WELCOME HERE!
We would love to have you be a part of our family at
Kennedy Road Church.
We want you to have some information that we believe will be helpful to you before you even get here.
Our services consist of a time of worship with some great music, followed by a very applicable message, and ends in a time of prayer.
We ask you try to arrive 20 minutes before service time to insure you have plenty of time to locate
KennedyRoad.kids,
maybe grab a coffee in our cafe, or even find the perfect place to sit in the sanctuary.
If you need help parking, don't hesitate to find a Parking Team member to help you!
**If you are coming to our Kennedy Road Campus, parking is limited near the church, however, let a Parking Team member know you are a first time guest so you can get VIP parking. If the lot is full, please use our designated overflow parking area located in Kingspoint Plaza (370 Main Street, Brampton, ON L6V 1X4). Shuttle bus services run from 7:45AM to 1:45PM.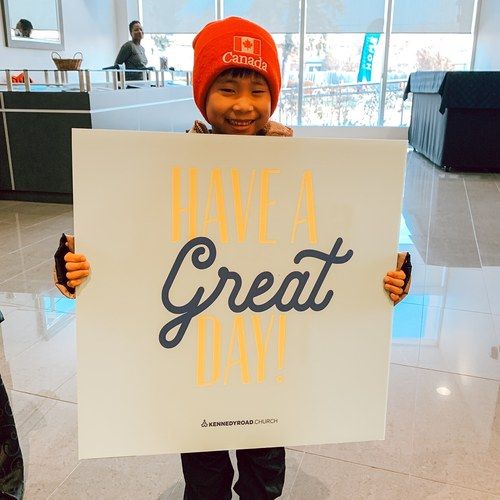 KennedyRoad.kids
has programs for your kids aging Newborn to Grade 5 for each service at both locations. Come and connect with our staff and volunteers for help getting started. We know your kids will have a wonderful time during service.
We want you to feel welcome! We won't make you stand in front of the congregation, but we would love for you to fill out a Connect Card.
If you have any questions, please contact us!